Wood Flooring Trends 2020
Here at Patrick Daigle Hardwood Flooring, we work with you to help you transform your home into the home of your dreams.
For many, that ideal home requires updating your flooring. A large scale update in flooring can admittedly be quite an investment, but it can completely transform the look and feel of your home. To help you achieve your dream home, we've been working on a guide to the wood flooring trends of 2020. While some of it can seem like polar opposites — how can both dark and light be in? Well, it can… and it is– there's been a consistent move towards cooler tones in flooring. Cooler tones move away from the traditional dark, red wood look and move you towards a more modern or contemporary feel. Consider your lifestyle and general home decor before attaching yourself to one specific look. Here's our take on a few color and stain trends we see popping up using DuraSeal, our preferred line of stain, and their 6 new stains in their "Inspired Line".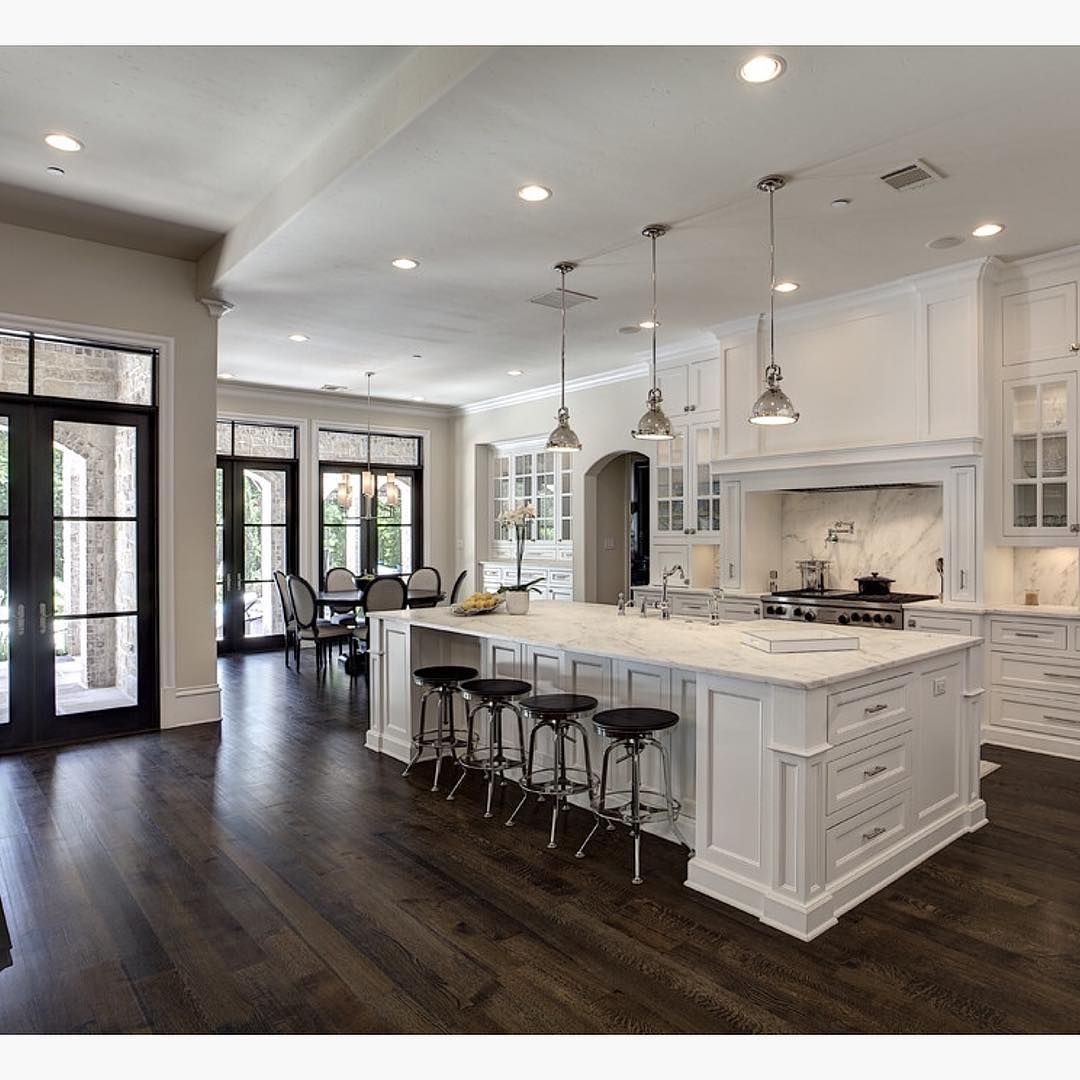 Dark stains are getting darker and still adding to the sophistication you're looking for in your home. The darker the stain, the less visible the graining of the wood. This move towards uniformity is also something that's being seen more and more. Some are moving towards an "absolute black" look, while others are darkening a stain or a few, all while staying within the cool tones. Regardless, darker stains and thus less graining, gives your home a more contemporary feel. DuraSeal has two new Deep, Mid-Tones — Aged Barrel and Heritage Brown — that are a more trend-fitting update to the traditional colors. Both stains work well for a farmhouse to modern feel. (Something worth noting: darker floors are slightly more difficult to maintain — check back on the blog for more on that soon– but if it fits your home and lifestyle, it's a classic and formal look that is anticipated to be a lasting trend in 2020 and beyond.)
Dark and light extremes are in, but something new we are seeing is embracing the gray zone. That's right, gray is in! The rise in gray flooring can be seen in all types of flooring, not just hardwood, and has had a nice rise in the past 10 years or so. We don't anticipate it going anywhere, especially as it gives your home a cooler and more modern look. Refinishing existing wood to a gray tone can be challenging so you do need a qualified contractor for that (but hey, you found this page, so you're in the right place!). More and more stains and treatments in this gray range are being developed, giving you even more options to choose from to find the perfect fit for your home. Specifically, DuraSeal's Timeworn Grays –Dark Gray and Silvered Gray– are new options that have just enough warmth to add a comforting feel into the modern space.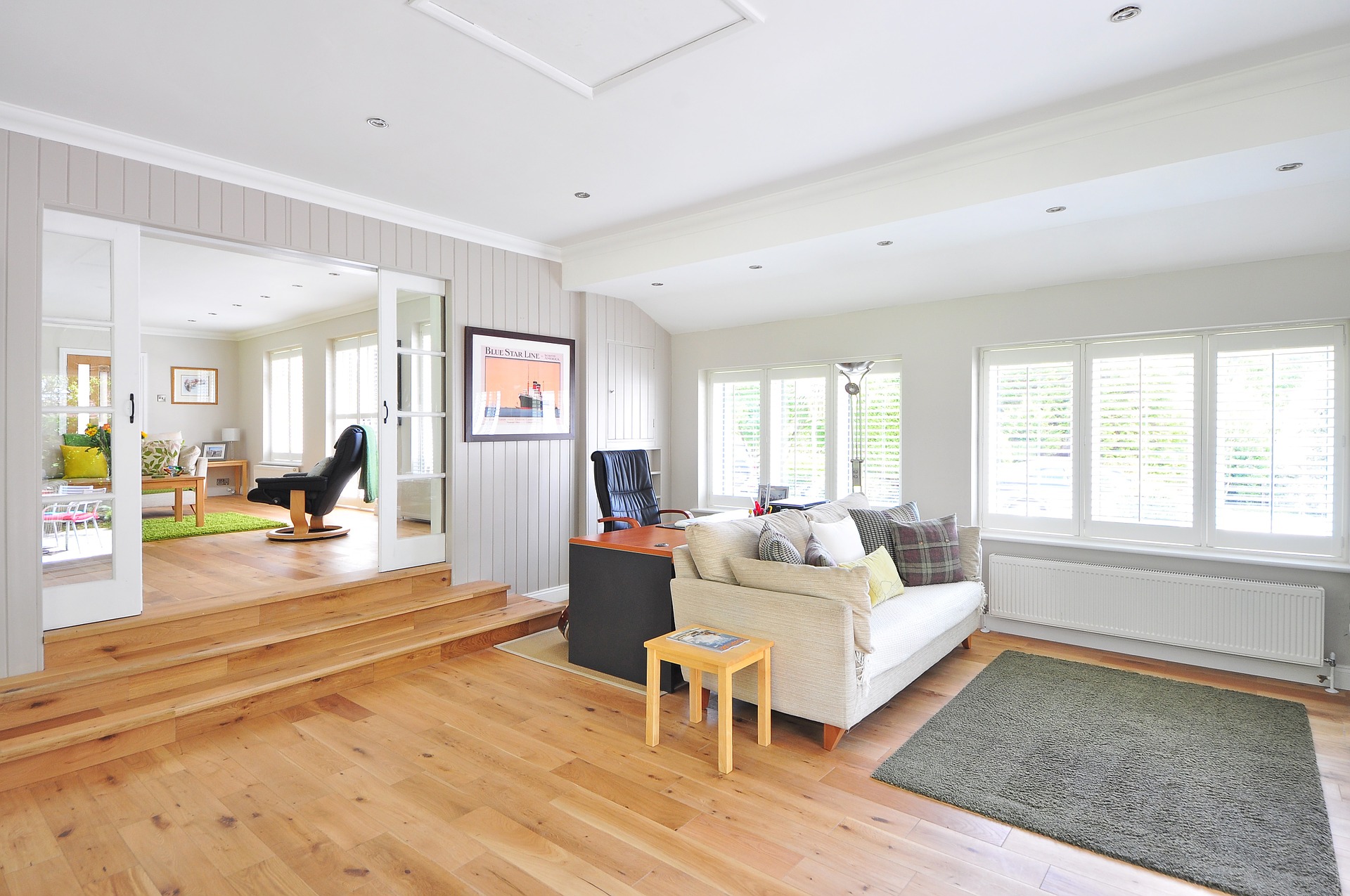 On the other end of the spectrum, light colors are also in! This can be seen in a rise of natural wood floorings being used. Natural finish is being used since it's the lightest you can go, but it also makes this a little less expensive of an option. DuraSeal's Light Rustic Tones — Rustic Beige and Warm Gray — are light in color but will add warmth to any room. Another added bonus is that natural, untreated wood tends to also be a bit more durable making this a great option for families with younger children or pets. In addition, white washed floors are making a comeback! White washing is a longer and more expensive process than keeping the woods light and natural, but adds even more air and warmth to your room. The upkeep is also slightly more challenging than leaving the flooring natural but some new products have been created since the trend initially emerged generations ago that are minimizing the difficulty for upkeep.
Staying within the cool and neutral range is where wood flooring in 2020 is heading as seen by these four major trends. This is our take on what we've seen in hardwood flooring and where we see it going. Of course, contact us and we can help you figure out which works best for you! Keep dreaming up your ideal home for your family, and our family can help you get there!