How to Clean Hardwood Floors in 10 Easy Ways
Everyone knows that when you make a house a home, there are bound to be messes. If you have kids, pets, or even just a roommate, then you know
how quickly the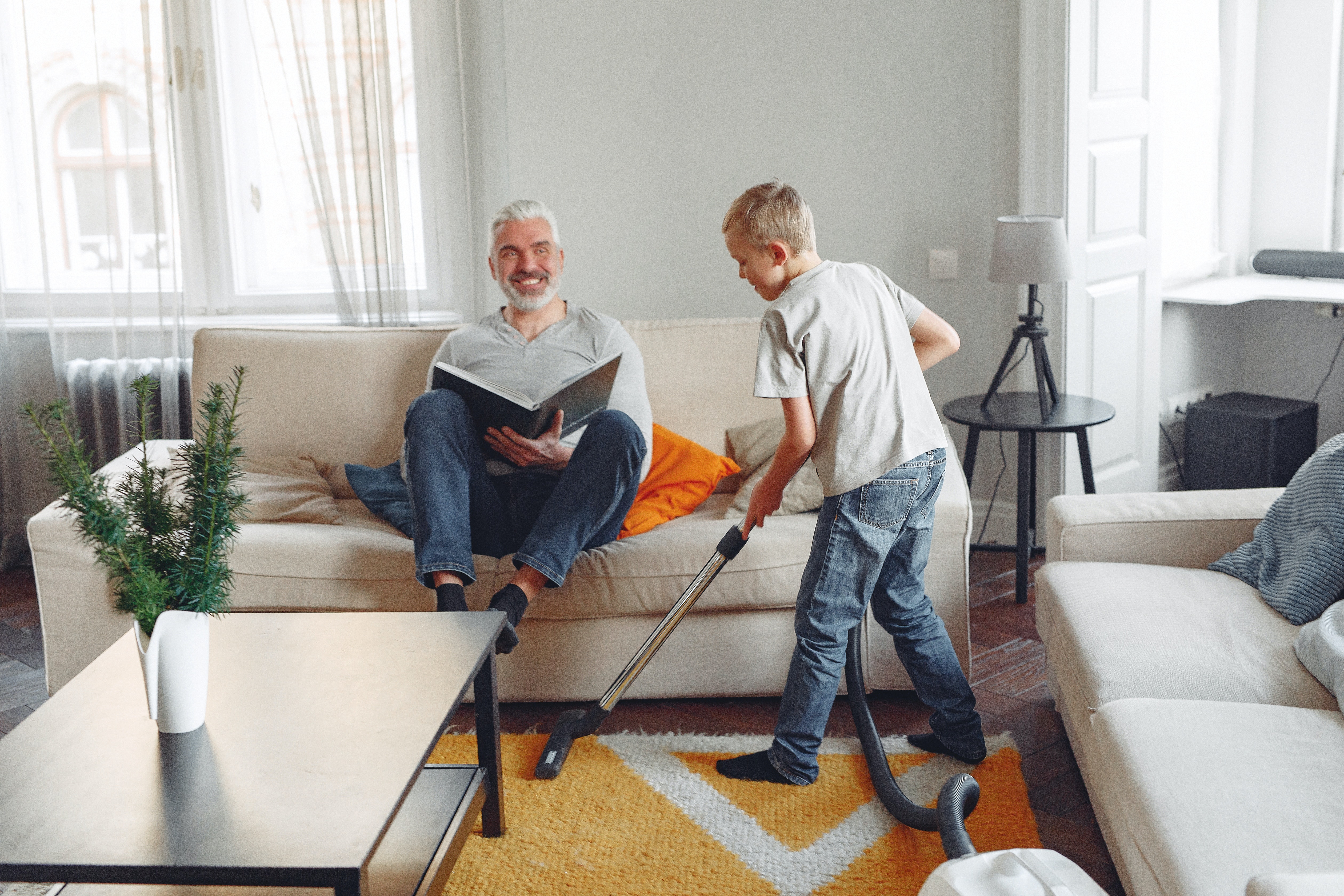 messes can pile up on each other. Most people do not have the time in their busy schedules to clean the entire house on a daily basis. However, one effort you can make that will leave a lasting impression on the entire house is floor cleaning. With a trusted hardwood floor cleaner and attention to high traffic areas, you can clean wood floors in a matter of minutes. Learn how to clean hardwood floors with the following ten tips.
Liquid Spills
Always wipe up liquid spills immediately using a soft cloth or slightly damp cloth. Pay close attention to puddles and remove any wet rugs, mats, or other fabrics from the floor. You want to avoid leaving any standing water on hardwood floors for an extensive amount of time. If spills have left your flooring discolored, use a cleaning product specially formulated for wood floors to restore stained planks. Be sure to wipe away any excess cleaner as well.
Dry Spills
Sweep up or vacuum dry goods spilled onto the floor and dispose. Choose a soft-headed broom or a vacuum with felt-tipped wands or attachments like a beater bar. Regularly use a quality hardwood floor cleaner because it usually comes with a durable finish that protects your floor from the effects of most dry spills.
Everyday Dust and Debris
Routine dusting or clearing up helps to maintain the beauty of hardwood. Leaving everyday dust dirt and debris on the floor surface could result in scratches or gouges, especially in high traffic areas. Wiping down your furniture and fans with a microfiber cloth or cleaning cloth will cut down on the amount of dust dirt that falls on your hardwood floors. Everyday dusting does not have to be thought of as a deep clean of the house. In fact, it can easily be taken care of with a dry mop or microfiber mop. Using some sort of dust mop will quickly gather remnants of pet hair and dust dirt.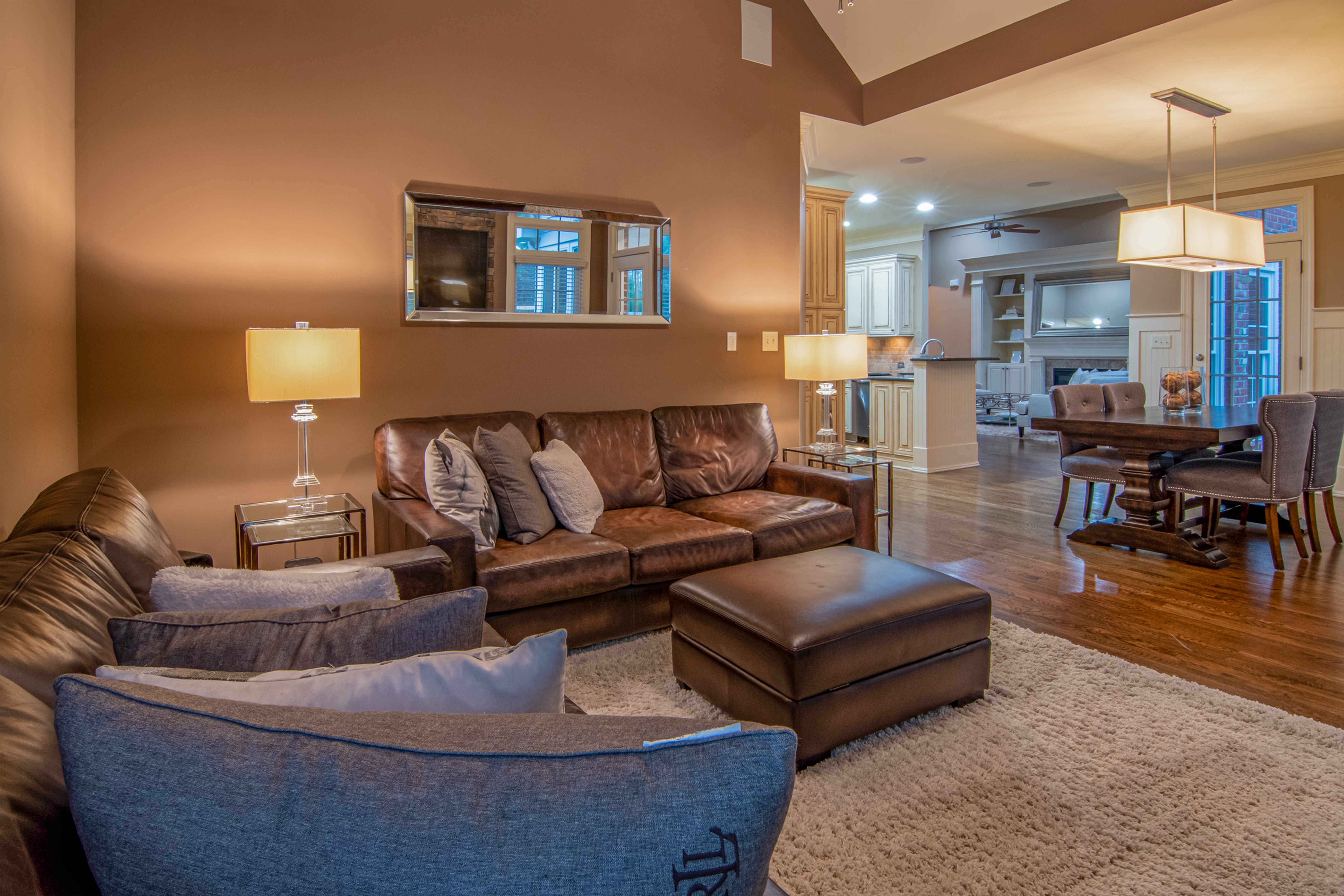 Road Salt
Invest in a good quality mat for all entryways and high traffic areas. Mats help to capture road salt and other harmful substances that travel into your home on boots and shoes. Make sure the mat is made from breathable materials, and avoid using any rugs with rubber or plastic backings as these materials can discolor planks.
Animal Messes
As with any liquid spills, clean up animal messes immediately to limit the damage. Use a clean, soft cloth and your preferred hardwood floor cleaner with warm water. Some people prefer to apply mineral spirits to the area first, followed by a cleaning solution. Experiment with this combination to discover whether or not it helps with appearance and odor. Avoid using vinegar and water on your hardwood floors because the acid in the vinegar could strip the finish, which is your protective layer.
Grease Marks
Treat grease marks in the same way you treat liquid spills, but be sure to wipe the grease away completely. Once you have cleaned the area with your preferred brand of hardwood flooring cleaner or oil soap, wipe the planks dry with a clean cloth.
Crayons and Ink
If you have children in the house,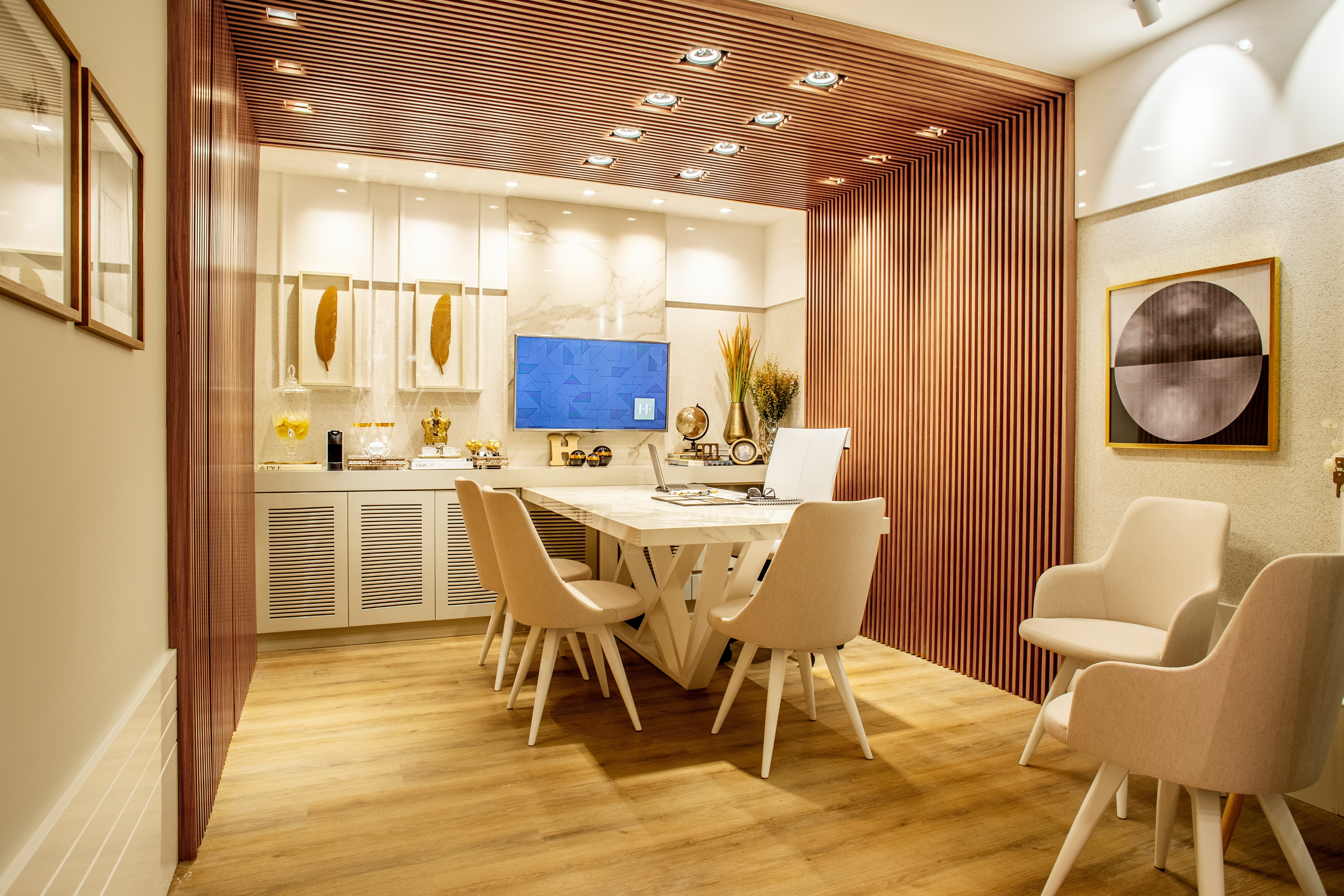 you have probably wondered before how to clean hardwood floors for various reasons like crayons and ink. Mineral spirits can be used to gently and thoroughly remove spots left by crayons or ink. Use a clean cloth and rub carefully. If necessary, apply wood flooring cleaner afterward and dry the area thoroughly.
Shoe or Heel Marks
Some types of shoe marks can be easily rubbed away with a clean cloth. If you have tried this without success, try a small amount of mineral spirits on a clean, dry cloth. Buff the area with hardwood floor cleaner to restore planks to their original shine.
Minor Scratches
Ask your flooring retailer about touch up products often offered by specific manufacturers. Use these products to treat small areas, or hire an expert to refinish or recondition the floor for larger, wide-spread scratching. Remember to use protector pads on heavy furniture and keep pet claws trimmed to prevent further scratching.
Major Gouges
Deep or major scratches and gouges often require repairs. Talk to your flooring installer about replacing individually damaged planks, or budget to refurbish the entire floor for a uniform finish. Avoid rolling heavy items, such as appliances and furniture, across your hardwood floors to prevent this type of markings.
As you consider the best options for how to clean hardwood floors in your home, remember that you can always call a professional if the job requires expertise. Here at Patrick Daigle Flooring, we have seen all you can imagine when it comes to flooring messes. Give us a call today and we will be happy to discuss your flooring needs with you.