Sanding Hardwood Floors Before Selling a Home
Many different circumstances can lead us to selling our homes: a job relocation, a growing
family, or generally needing more — or less— space. Regardless of why you're selling, our crew
here at Patrick Daigle Hardwood Flooring wants to help you get ready for your big move.
Sanding Hardwood Floors before selling can be challenging to justify, especially when you expect updates on the other end of the deal as well, but certain, simple steps — and some larger — can maximize your profit margin both in terms of your home's actual monetary value and the valuable time you save in the selling process. Time is money after all! Investing at the front end with some of our suggested updates can save you time and energy in the long run. You want to accentuate all
the positive and valuable attributes of your home. Here's a list of things that we find to be most
influential to getting your house off the market quickly!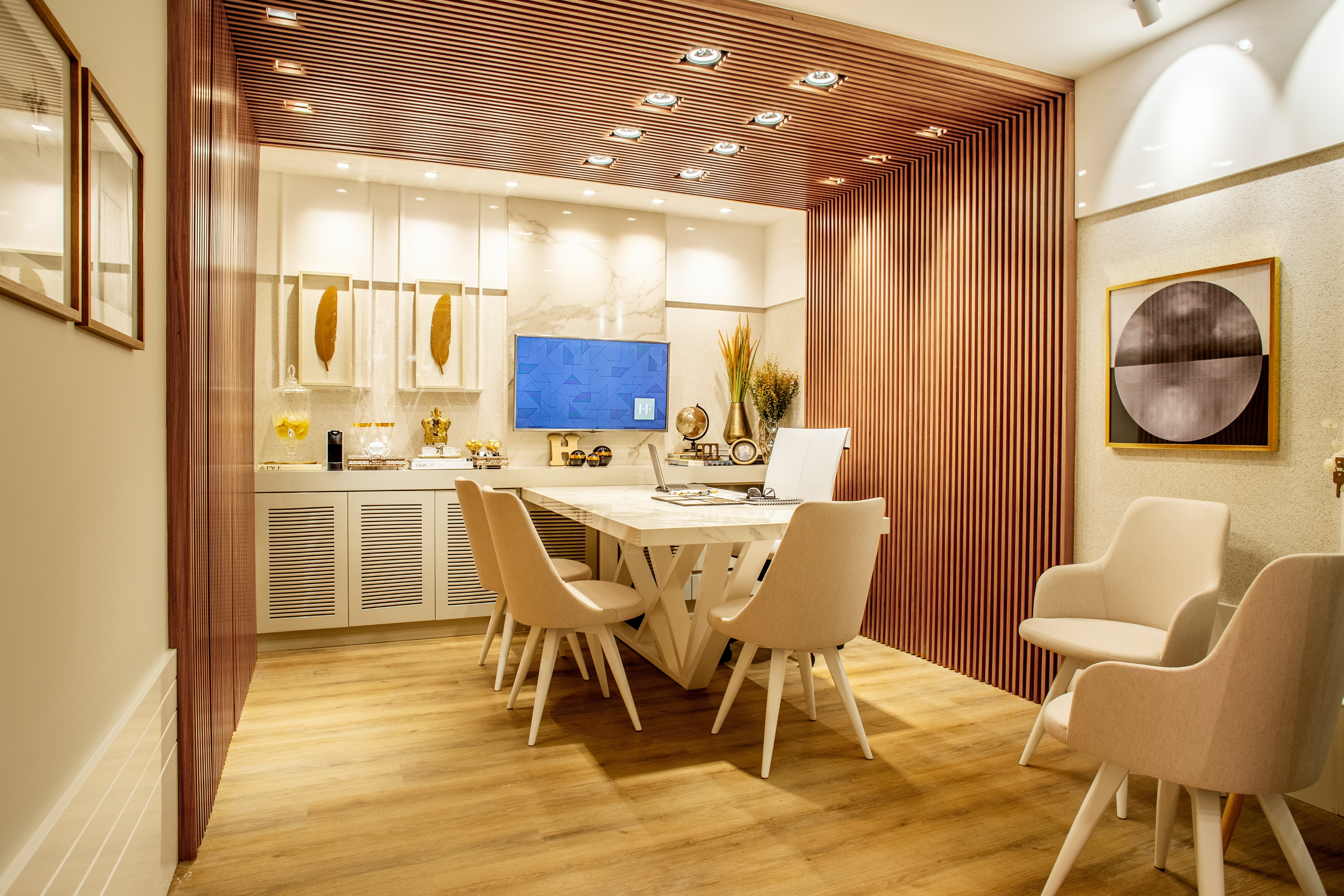 Take a look at the wishlist you've made for the home you're looking to buy. The attributes
relating to the physical home that you want are likely desired by other homebuyers as well.
Recognize which of those you currently have and make sure to show them off. This includes
your outdoor space or garden, your large garage, new appliances, your fireplace, that updated
bathroom, and your hardwood floors. Take the steps necessary to highlight them!
Often, all it takes to accentuate the positive attributes in your home is a deep clean. Decluttering
your home for showings or photographs is crucial. You want buyers to recognize themselves in
your home, and part of that means minimizing distractions in the space. Now is the time to go
through your junk drawer and the stack of papers on your desk that's been there for… well, a
while. Taking the time to declutter will make your home more appealing to buyers, and will help
you as you're packing for your next home as well. Think of it like a pre-packing stage, ensuring
that what you have is what you're planning to take with you. If you don't want it in your new
home, prospective buyers don't want to see it here either. Clean up as you go, and you'll tackle
two projects at once.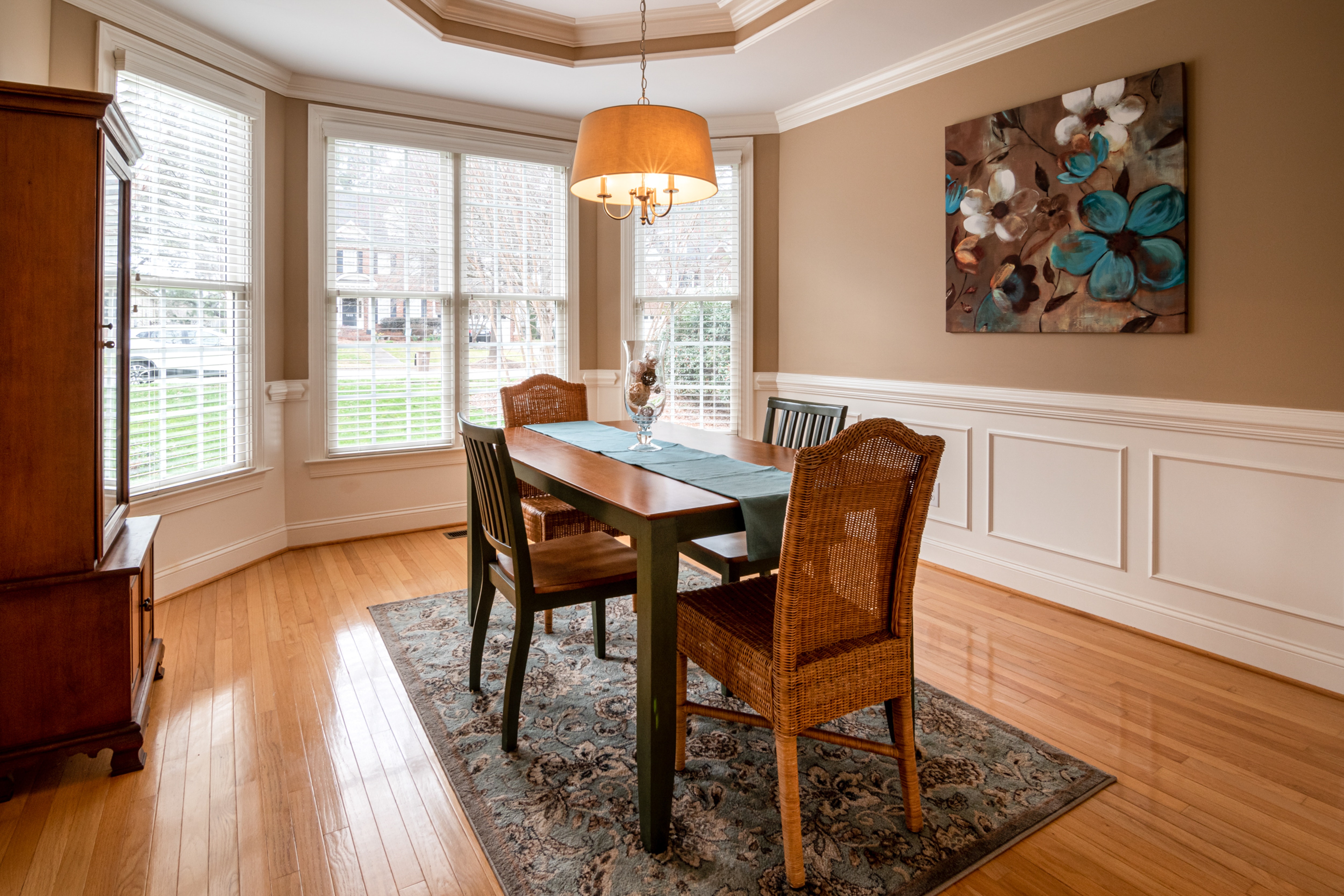 Now comes in the updates. Again, homebuyers are looking to see themselves in your space.
That means the crazy bright paint color your child wanted in their room should maybe be
replaced with a more neutral color. Or more generally, your fading walls could benefit from a
fresh coat of paint. Minimizing the updates future owners will need to make will definitely make
your home more appealing.
While it seems self-explanatory to say you should highlight your fireplace or outdoor space, nice
hardwood flooring is a coveted and valuable part of your home that deserves to be highlighted
as well! Nice hardwood floors are memorable, and when you're selling your home, being
memorable is important. Minimally, removing rugs and carpets is encouraged — you should
show off what you have after all! But there's another step to highlighting your flooring that can
drastically affect your home's value and likely decrease it's time on the market. It's arguably
equally as important as a fresh coat of paint. Sanding and refinishing! At Patrick Daigle
Hardwood Flooring, this is one of our specialties. Sanding hardwood
floors before selling substantially affects your resale value. Homebuyers want a home that
requires minimal work on their part before moving in — and they definitely don't want to have to
do this work a year after moving when they've just gotten settled.
Since refinishing your flooring can be a substantial time commitment, adding that to your
timeline as a buyer and further delaying your move-in date is not always a feasible option. As a seller, it's often easier and more valuable to accommodate this upgrade before putting your
home on the market. Any additional delays to moving in due to home upgrades will limit your
audience of potential buyers. Rather than replacing your hardwood flooring, which is
significantly more expensive and time consuming than refinishing, refinishing your flooring
before reselling your home is a perfect update to increase your market value.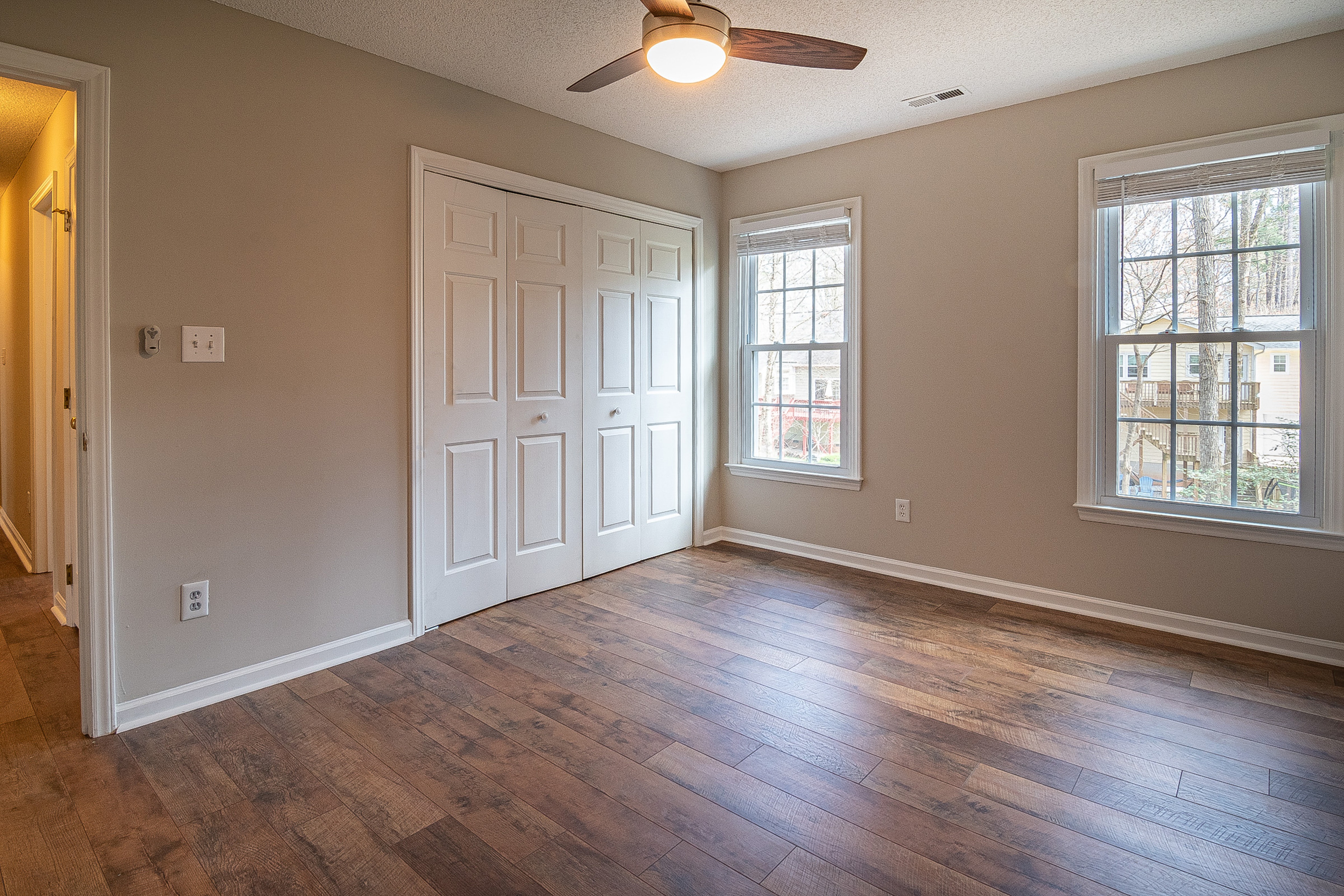 Going about refinishing your flooring involves a few choices and important considerations. To
specify what's exactly happening, sanding essentially removes the previous layers of finish and the protective layers of polyurethane to bring it back to its raw wood state. From there, you can restain it and refinish with polyurethane choosing exactly the shade you'd like. Take a look at
our previous blog on the Flooring Trends of 2020 to see what's in now and to help guide your
choice of stain. It can take two or more days to finish the sanding, and then an extra few days
for the stain to be applied and dry. It's important that your floors are properly sanded to ensure
that the stain and poly will properly absorb into the wood, allowing for maximum durability and
your ideal coloring. Additionally, polyurethane should be applied, usually two to three layers, to
ensure your flooring is durable and to prevent scratches and scuffs. This step in itself will take
up to five days depending on humidity and a few other factors! We typically suggest oil based
polyurethane for hardwood, although there are a few exceptions. Make sure to check our
previous blog for a more complete breakdown of oil versus water based polyurethane and what
will work best for your home.
The whole process can take about two weeks (to be safe, particularly because humid weather
significantly affects the drying process of the stains and polyurethane). Typically we suggest you
do this when you aren't actively living in your home. The furniture must be moved out of the
room you are working on, and cannot be moved back in until about four days after all the work is
finished. In the case of reselling, refinishing can be easiest when you are in the position to be
moved into a new home before putting your old home on the market. This isn't always an option,
but, if you're moving further away, perhaps the refinishing could be done while you are gone
house searching in your new location. Regardless of exactly when you choose to refinish your
flooring, make sure to do your flooring before repainting! It always looks better in that order!
Any step you can take to ensure the positive attributes of your home are clearly accentuated
when reselling will definitely help your home sell, and at a higher price! While there are more
'obvious' steps to enticing future buyers — a deep clean of, well… everything, major decluttering,
etc. — refinishing your flooring will make a major difference in your resale experience.
Minimizing potential 'deal breakers' about your home before putting it on the market is incredibly
valuable, and the thought of having to refinish the floors after buying your home might just end
up being one of those 'deal breakers' in comparison to other updated homes. We hope we can
help you in all stages of your home owning, including selling. Best of luck and happy home
buying!