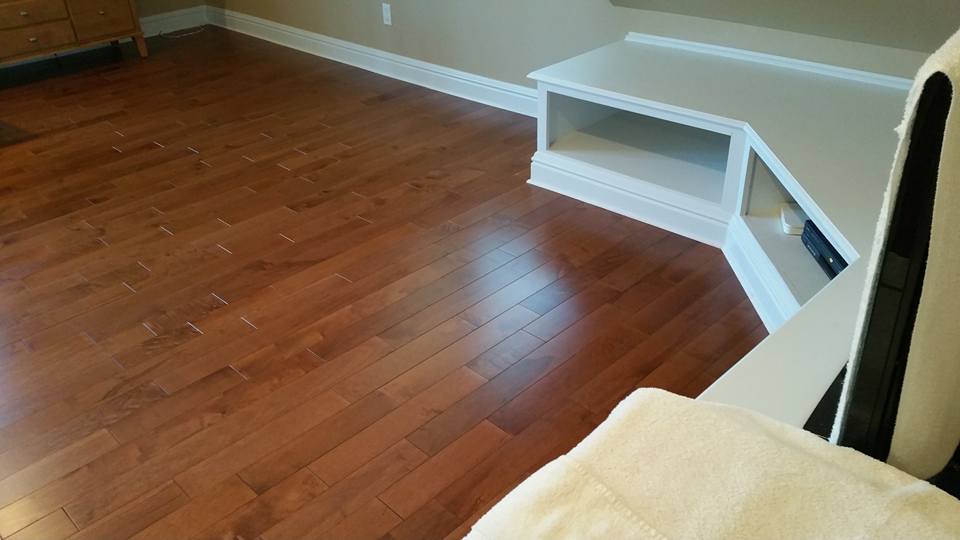 Prefinished Hardwood Floors vs. Unfinished Hardwood Floors
Updating your home can be one of the most exciting times of your life, but it can also come with plenty of decisions to make. One of the options you will have available to you when you select hardwood floors is whether or not you want to use prefinished or unfinished wood. Each has advantages as well as disadvantages, and it is important for you as a homeowner to determine which type best suits your needs.
Prefinished Hardwood Floors
Most hardwood floors that you purchase today are prefinished, which means that the manufacturer has made and distributed them with several coats of stain and finish already applied. This makes it extremely easy for you to install the wood floor yourself since it does not require you to sand, seal, or even finish the wood. Instead, you simply glue or nail it into place.
A major positive to prefinished hardwood floors is that they come with factory applied finishes. With unfinished wood, you are looking at site finished floors, which means you are also dealing with site applied finishes. You can avoid the strong fumes and exposure to harmful elements in the finish, if you choose prefinished hardwood floors. When you site finish floors in your home, you can possibly deal with strong smells in the house for weeks. But, if you choose prefinished hardwood floors, you can mostly bypass this discomfort for your entire family.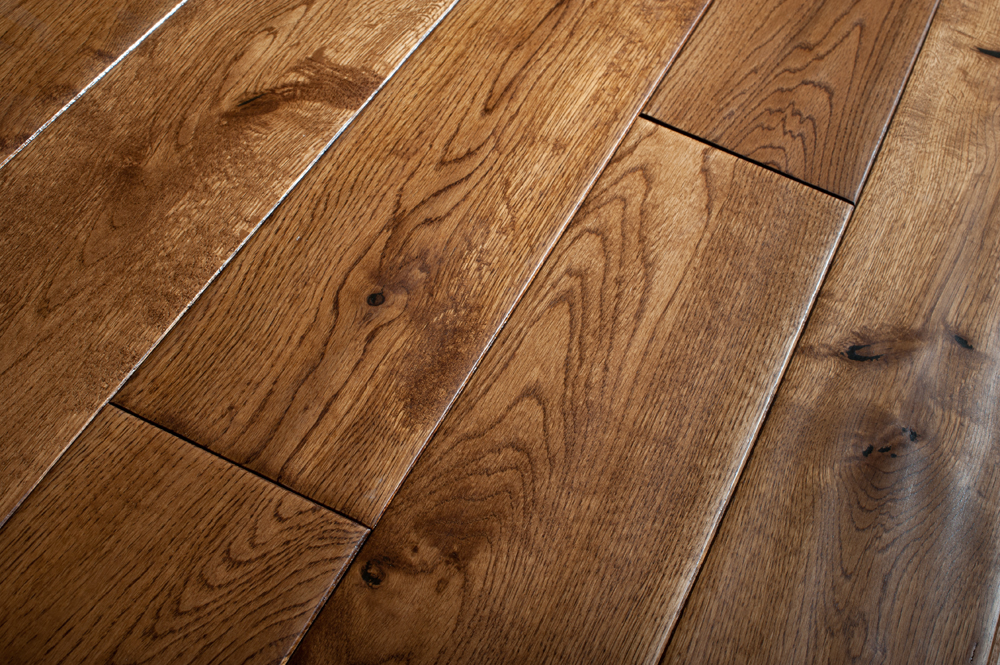 Prefinished floors will also have a noticeable feature where the sides are beveled slightly.  They can either have a 2 sided or 4 sided bevel.  A major downside is that these bevels can fill with dirt/ grime over years of use causing the appearance of black lines within the floor.
If you are limited on time, money, or resources, prefinished wood is a much better option since it is less expensive and does not require as much total project time. In fact, a popular prefinished solid option is white oak because this wood species stays looking new for an impressive amount of time. It is highly scratch-resistant and abrasion-resistant, which is why it is such a common option for homeowners.
The cost for pre-finished wood may seem more expensive than unfinished wood, but that situation completely reverses in truth by the time you add in costs for service and all materials. A good quality red oak will cost you about $2 per square foot, but that price could increase if you are looking for a wide plank. In terms of timing, staining and finishing unfinished wood can take several days since each coat must completely dry before another one is added. However, prefinished wood floors can be quickly installed in a day or two. Experts recommend most homeowners install prefinished floors because it is quite durable.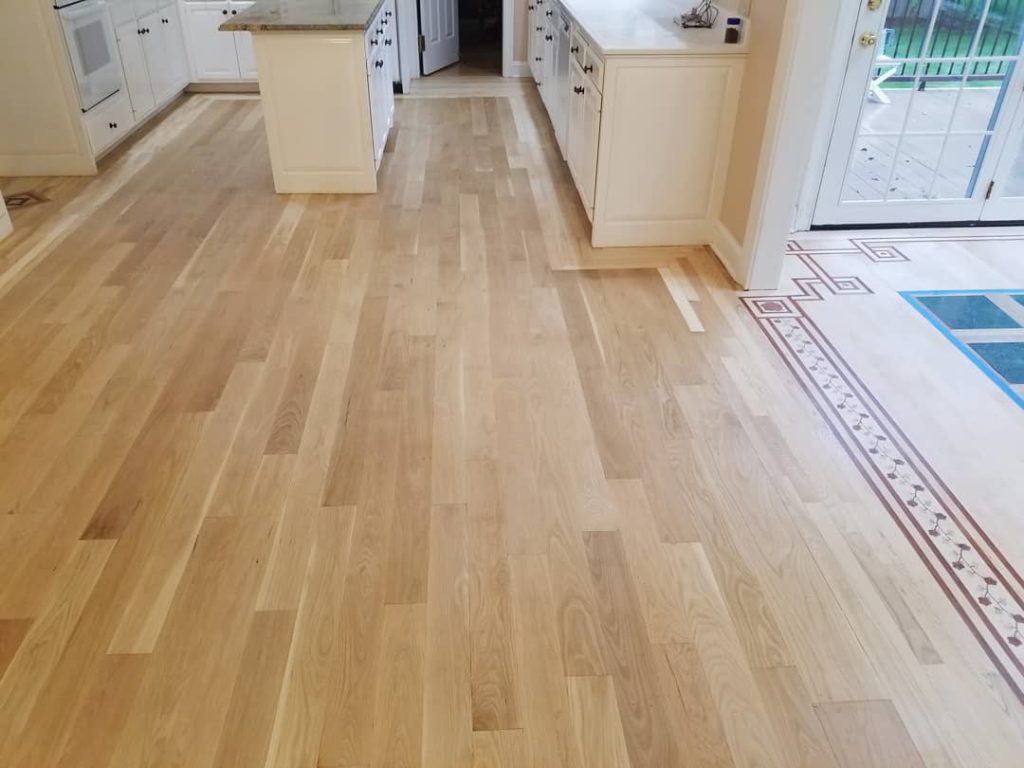 Unfinished Hardwood Floors
Unfinished wood is the exact opposite of prefinished as it is purchased without a seal or finish. One of the drawbacks to using this type of wood for your floor is the fact it requires a lot of additional time to complete, since sanding, staining, and finishing are all tasks you will be responsible for unless you hire someone like Patrick Daigle Hardwood Flooring to do the jobs for you. If you take on the jobs yourself,  you will need to pace yourself to make sure you are sanding smooth planks properly. With solid hardwood flooring, you may even have to have the floors UV cured, which will require you to get all the necessary materials that the professionals at Patrick Daigle Hardwood Flooring already have.
Unfinished hardwood floors will also have the look and feel of traditional wood floors installed in most older homes.  The appearance of a prefinished floor can sometimes give the look of a "fake" floor due to its shiny perfect appearance.
One of the major benefits of using unfinished wood is the variety of options you have available. You can choose what appearance you want the wood to have. For example, if you want a specific type of wood but want it to appear darker, you can change the stain or you can change the shine from satin to semi-gloss or high gloss. Unfinished wood floors are also ideal for homeowners that have historical homes since the wood floors add an aged or distressed look.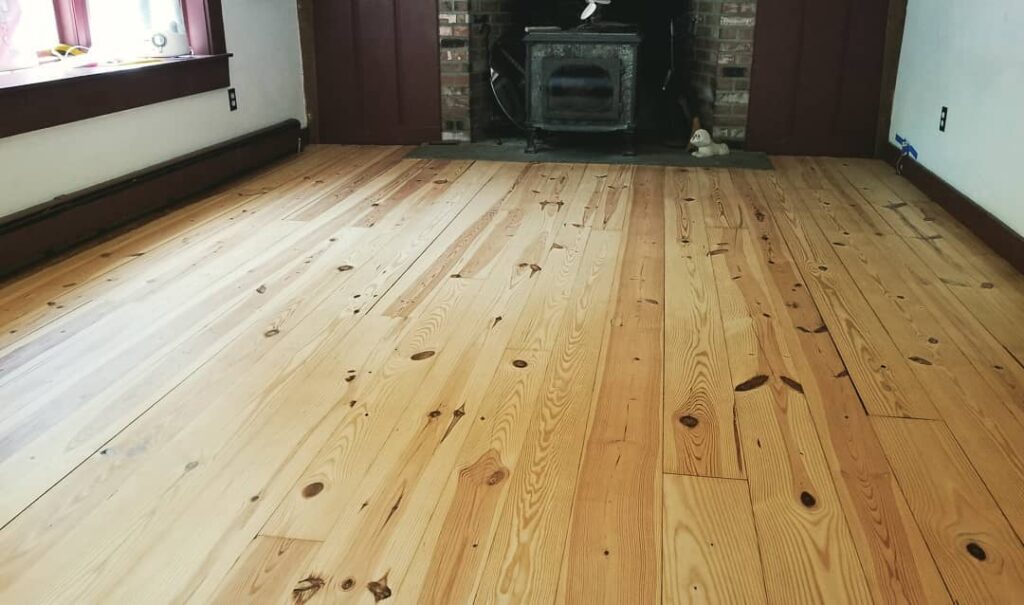 Choosing the Right Option for Your Home
Of course, when choosing the type of floor to install, you should always select one based on what appeals to you. Some homeowners can't envision what their final floor would look like when holding a piece of unfinished wood, yet they can see it clearly laid out with a prefinished piece. Proper motivation is needed to install a wood floor in your home, so you should choose a flooring material that you are most excited to work with.
There are numerous options for you to choose from when selecting a hardwood floor to install in your home. Selecting prefinished or unfinished wood is just one of them. By taking the time to learn about the advantages and drawbacks of both types, you can select the one that is right for your home and the one you will be most proud to show off to family and friends visiting your home.