Hardwood Care and Maintenance
We hope you will enjoy the product we have provided you for years to come. Our goal at Patrick Daigle Hardwood Flooring is to help educate our customers on the proper maintenance of their flooring. This will create a life-long relationship to ensure that your floors will continue to look as good as the day they were installed or restored & refinished. Polyurethane should be dry enough to carefully walk on within 24 to 48 hrs. The polyurethane will be soft and easy to scratch during the curing process.  Furniture, as long as it is picked-up and placed (not dragged), may be replaced as soon as the floor is dry enough to walk on; typically, 24 to 48 hrs. after the application of the last coat. Be sure to apply felt pads to the legs of every single piece of furniture that will be in contact with the flooring surface to help prevent scratching. Maintenance of your polyurethane-coated hardwood flooring should include regular vacuuming & damp mopping only; do not wet mop.
Routine Maintenance

-Do not put ANY TAPE on the floors. Painters tape can remove the finish from the floors.
-Oil Base polyurethane will take about 60 to 90 days to fully cure.
-Water base polyurethane will take about 7 days to full cure (90% cured after 3 days)
-Please inspect and/ or replace the filters in your air conditioner/ furnace following your sanding/ refinishing project. 
Use a damp cloth to blot up spills as soon as they happen. Never allow liquids to stand on your floor.
-Safe cleaning products are Polycare or Bona Hardwood Floor Cleaner.
–Quick Shine is also a good maintenance product to extend the life of your floors. Please follow manufacture recommendations for all products.
For tough spots, such as oil, paint, markers, lipstick, ink, or tar, apply mineral spirits on a clean white cloth, then wipe the area with a damp cloth to remove any remaining residue.
Sweep, dust, or vacuum the floor regularly with a recommended hard floor attachment (not a beater bar) to prevent accumulation of dirt and grit that can scratch or dull the floor finish.
Periodically clean the floor with cleaning products made specifically for urethane finishes.
Do not wash or wet mop the floor with soap, water, oil-soap detergent, or any other liquid cleaning material. This could cause swelling, warping, delamination, joint-line separation and void the warranty.
Do not use steel wool, abrasive cleaners, or strong ammoniated or chlorinated type cleaners.
Do not use any type of buffing or polishing machine, these can generate heat or hot spots.
For spots such as candle wax or chewing gum, harden the spot with ice and then gently scrape with a plastic scraper, such as a credit card. Be careful not to scratch the flooring surface. Wipe clean with a damp cloth.
A more frequent dust-mopping or vacuuming schedule may be required in very sandy areas such as a beach home.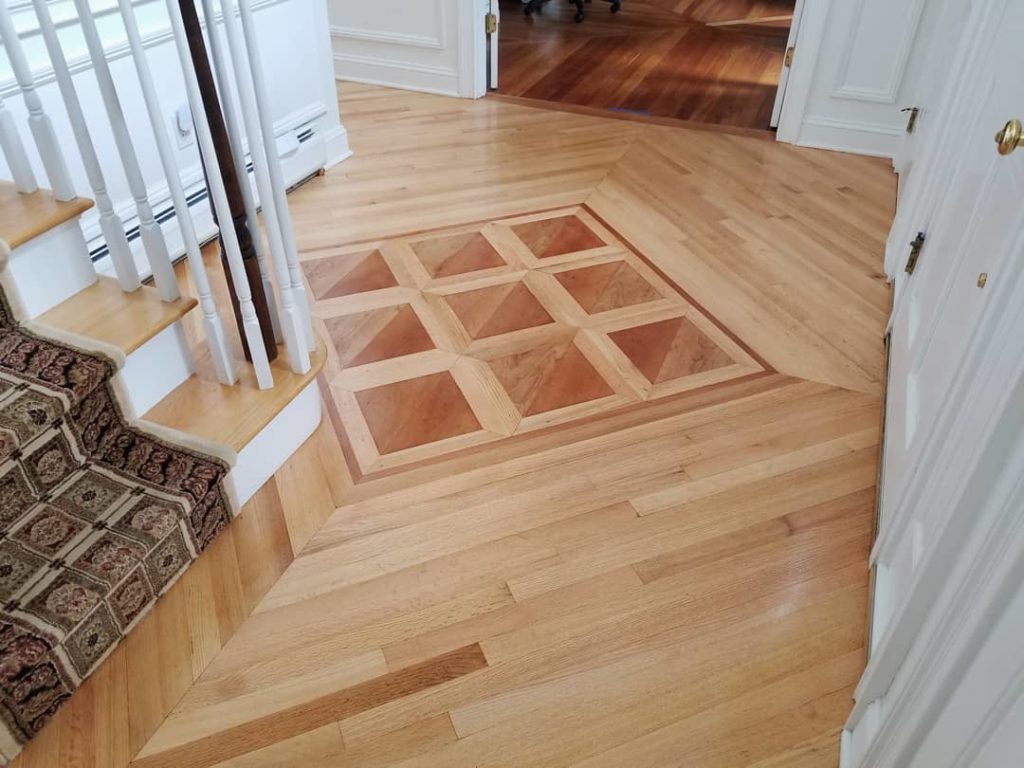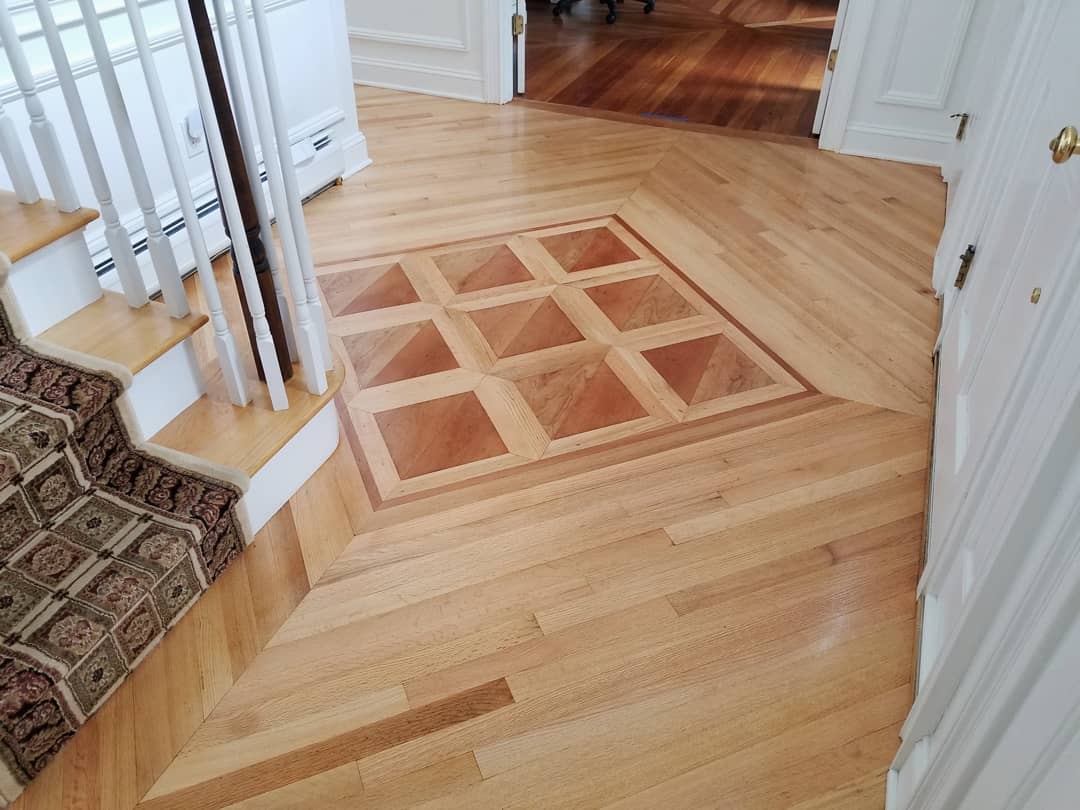 Protection
Use RAM Board. Entry mats will help collect the dirt, sand, grit, and other substances such as oil, asphalt, or driveway sealer that might otherwise be tracked onto your floor.
Do not use rubber or foam backed plastic mats as they may discolor the flooring finish. To prevent slippage, use an approved vinyl rug underlayment approved for urethane finishes.
Use floor protectors and wide-load bearing leg bases/ rollers to minimize indentations and scratches from heavy objects. As a rule, the heavier the object, the wider the floor protector.
Maintain a normal indoor relative humidity level between 45%-55% throughout the year to minimize the natural expansion and contraction of the wood. Failure to do so will void warranty
Avoid excessive exposure to water during periods of inclement weather.
Do not walk on your floor with stiletto heels, shoes with sports cleats or exposed metal parts.
Use protective mats when moving refrigerators and pianos across the floors so no wheel marks are left behind. We recommend using RAM Board.
Keep your pet's nails trimmed to prevent them from scratching your floor.
UV sunlight will enhance the tone of different species of hardwood to varying degrees. Periodically rearranging your area rugs and furniture will allow the floor to antique or age evenly.
Use a dolly when moving heavy furniture or appliances; but first, put down a piece of quarter inch plywood or RAM Board to protect the floor. Never try to slide or roll heavy objects across the floor.
A protective mat should be used for furniture or chairs with castors.
Use cleaning products safe for urethane finishes; never use oil soaps, wax, liquid or other household products to clean your floor.
We do not endorse the use of steam cleaning machines on hardwood products, use at your own risk.
Toys and tools can scratch the finishes, scratches and dents are jobsite related, not warrantable.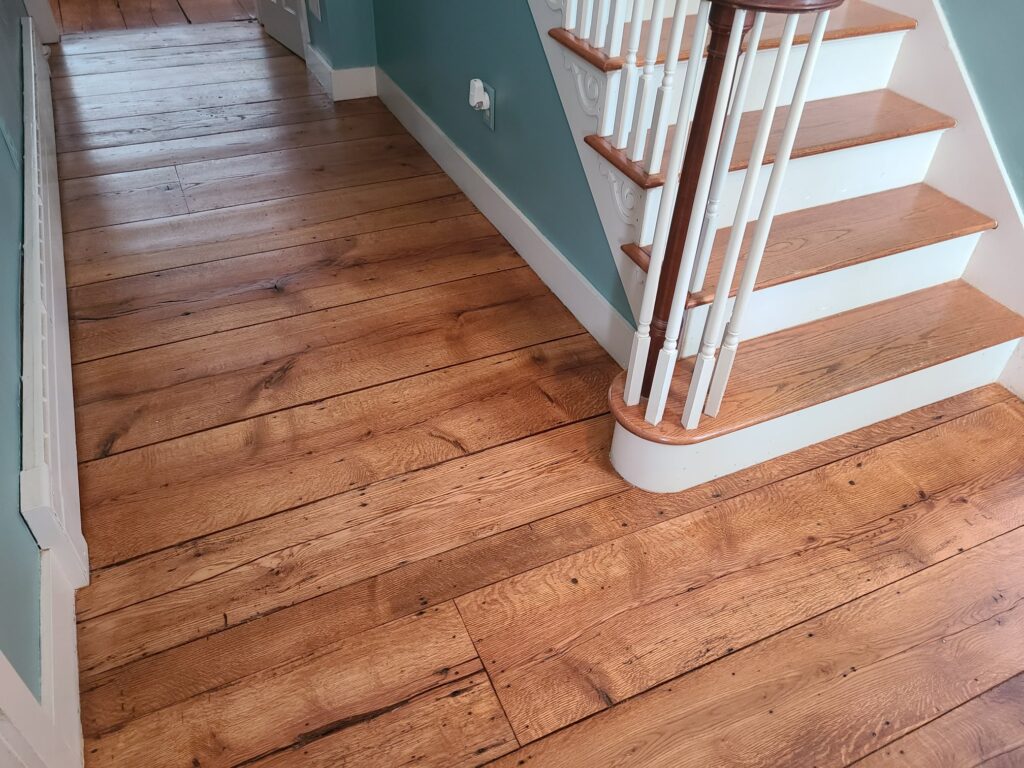 Follow-up after Completed Project
Make arrangements to stay off the floors while finish coats are drying. Most jobs require 3 coats. This process may take 2-3 days to complete your job. If you are staining a floor a darker color, it will take an extra day for the stain to dry. Some stain colors may require longer than 24 hours to dry. It is always a good idea to stay off the floors for a couple of days after the final coat to let it harden before walking on it. Oil polyurethanes are usually dry with-in 24 hours and can be walked on the next day after being applied; however, it takes about 4 to 8 weeks for them to fully cure. During these 4 to 8 week's, it is advisable to use extra caution sliding chairs or other objects on the floors.
Be prepared to re-light any pilot lights that we see fit to turn off in order to eliminate fire hazard. Wait until the next day and make sure the house is ventilated before doing so.
Be prepared to do minor paint touchups on trim and walls.
Do not use ANY TAPE on the floor after we have completed your project. The adhesive may have a reaction with the finish causing it to peel up when removing the tape.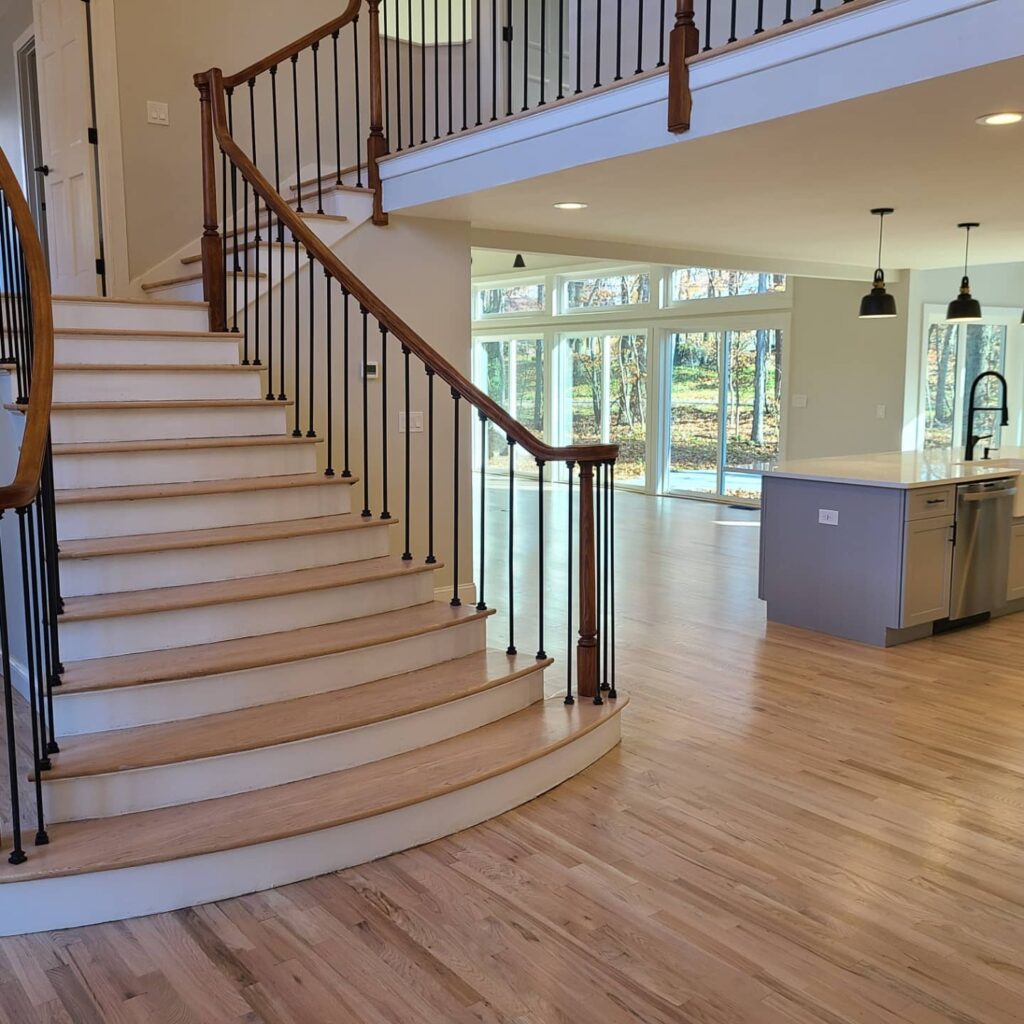 NOTICE:
The patterns and color variations in a living tree, like all of nature, are never repeated.  Naturally occurring wood characteristics such as mineral streaks, knots, and variations in grain and color are not considered defects.  Also, the color of your floor will change over time and with exposure to ultraviolet/ natural light.
A sample may have been provided to assist you in choosing the right flooring product for your home.  Samples can be helpful in determining species, grade and other considerations such as color, grain variation and other related characteristics of flooring material.  A sample cannot provide a perfect match to the actual flooring product.  A sample may differ from the actual product due to grade, color, grain, tone, dye, brightness, contrast, and other variations.  Wood flooring is a natural product.  There are no two boards exactly alike.
Due to the government regulations with low volatile organic compounds emissions, it is possible the integrity of the stain and finishes may become compromised.  Therefore, you may experience durability issues with the product failure with your floors
WARNING:  From the finish manufactures
Keep finish away from heat and flame.  Use only with adequate ventilation.  Do not breathe vapors, spray mist or sanding dust.  Avoid contact with eyes, skin and clothing.  To avoid breathing vapors or spray mist open windows and doors or use other means to ensure fresh air entry during application and drying.
If affected by inhalation of vapors or spray mist, remove to fresh air.  In cases of eye contact, flush immediately with plenty of water for at least 15 minutes and get medical attention immediately.  For skin, remove contaminated clothing and wash with soap and a water for at least 15 minutes.  If symptoms persist, seek medical attention.